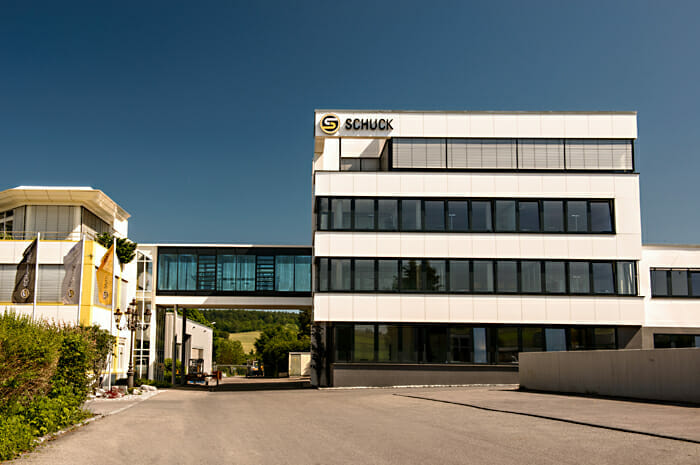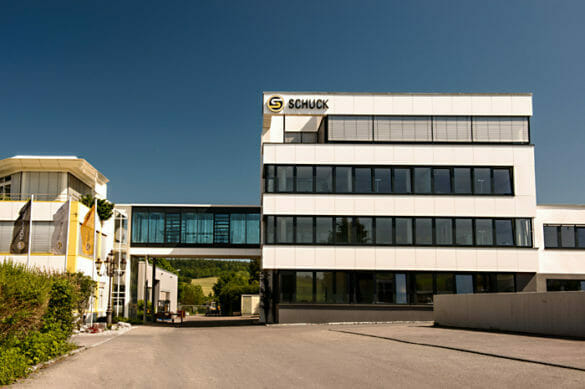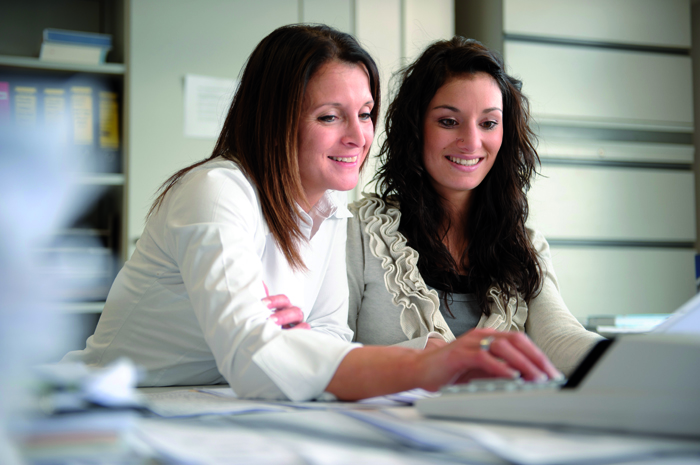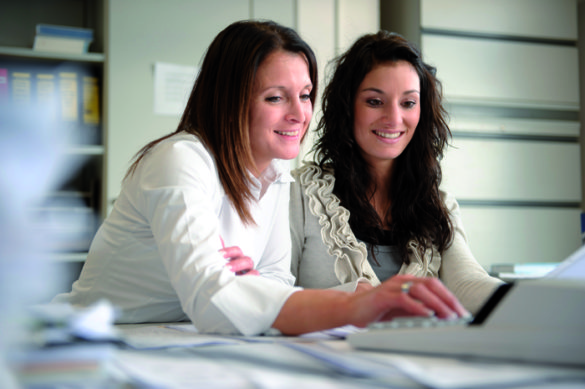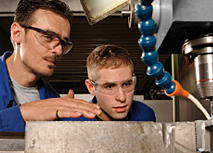 An apprenticeship at the Schuck Group
With the beginning of your apprenticeship at the Schuck Group, a new phase of life begins. And this with a future-proof and solid base: As a family owned business with  300 employees, 4 international branches and nearly 50 years of experience, the Schuck Group is one of the market leaders in the segment of connection elements for piping systems. An apprenticeship at the Schuck Group means short distances, deep specialist knowledge and teaching content that shape life!
Technical Professions
In the technical sector the Schuck Group trains/qualifies: Industrial mechanics, machinists,  toolmakers and  mechatronics. The training takes place in the central training workshop as well as in the individual production areas. Again, the principle of rotation applies: As a trainee, you will be fluently integrated into ongoing operations.
Commercial / technical professions
In the commercial or technical fields, the Schuck Group trains / qualifies industrial clerk, warehouse logistics specialist and technical draftsman. The training takes place in the different departments of the company. The rotation system also applies here similar to the Cooperative State programs: The apprentices get to know all departments and can therefore develop their individual skills and discover the best place for them.
Studying at the Cooperative State University (DHBW) in Heidenheim and Stuttgart
Since 1983, the Schuck Group has been taking part of dual degree programs in cooperation with the Baden-Wuerttemberg Cooperative State University. In addition to subject-specific training, the focus is above all on getting to know everything: Due to the rotation system within the company, students can distinguish themselves and find the best specification for themselves in the company. We say: Individual support is our first priority!
Theses at the Schuck Group
For our main location in Steinheim, we are constantly looking for authors of theses on topics that are groundbreaking and future-oriented for Schuck. Put your theoretical knowledge into practice and come to us. After a successful final thesis, we are interested in getting young talent back to our company.
Holiday work at the Schuck Group
Even as a student you can make your first experiences with us and get to know the company Schuck within your holiday work. You can improve your pocket money and find out which topics interest you.